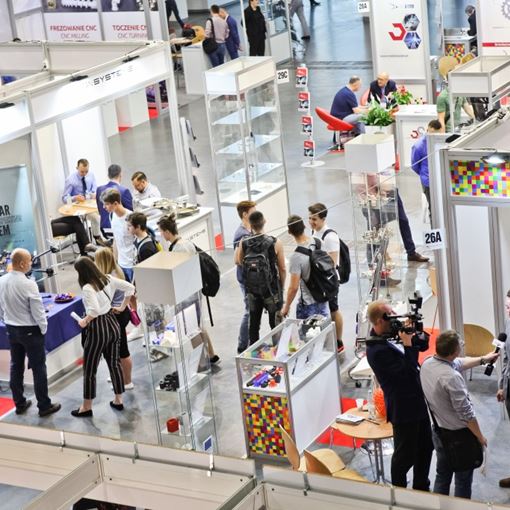 Industrial Cooperation Fair SUBCONTRACTING 2022
SUBCONTRACTING is a special trade fair for industrial subcontractors that will be held on 31.05-3.06.2022 together with the ITM INDUSTRY EUROPE industrial fair. In order to make it easier for exhibitors and visitors to make contacts, we organize SUBCONTRACTING MEETINGS cooperation meetings. Searching subcontracting offers and arranging an appointment is possible on the online platform.
Idea Expo
Offer
Trust the experience! We've been constructing fair stands with passion for over 30 years! Our offer includes constructing and designing, as well as unusual solutions that suits your needs!
GARDENcity restaurants
Designer restaurants in the business center of Poznań
Inside the three-level complex there are spacious rooms, the character of which evolves with the vision and needs of guests: Saffron, Vanilla, Tabasco and Cinnamon. The meeting space is complemented by two restaurants: Basilico Bistro - offering express lunches and Oregano and Wine - a fine dining restaurant.
City Marketing
City-friendly outdoor
Take advantage of the promotional services offered by City Marketing and reach a group of thousands of recipients through us.
At the same time:
Work Safety in Industry 2023
Work Safety in Industry
Interesting conferences and lectures organized by the most important issues related to occupational safety and protection in Poland, as well as interesting products and solutions in the field of labor protection - this is how the Work Safety in Industry can be briefly described. The exhibition of the next edition of the salon is part of the largest destination country of technology technologies for the ITM Industry Europe. Exhibitors of the Work Safety in Industry, organized in odd years, alternating with the International Trade Fair for Labor, Fire and Rescue SAWO, present individual and collective protection, fall protection, means and equipment for main services, warehouse.
Industry at Digital Age
ITM Industry Europe is the leading trade fair in Poland where the offer of Polish and global industry, whose products and services are in line with the Fourth Industrial Revolution, is extensively presented.
Trade Fair of Logistics, Transport and Storage
Modernity and innovative industry-facing logistics solutions - these are the characteristic features of the Modernlog trade show. By organizing this event alongside ITM Industry Europe, the largest exhibition for the industrial sector in Central and Eastern Europe, it is possible to showcase products and present the potential of the logistics, transport and warehousing sectors to an international audience. Today, it is essential to invest in a warehouse that falls within the logistics 4.0 concept. Such a modern facility must be automated, able to respond in real time to various current problems: changes in orders, availability of warehouse and production resources. These trends will be shown during Modernlog. Modernlog attracts hundreds of exhibitors and thousands of visitors from around the world every year, ensures the presentation of the products and capabilities of the logistics, transport and storage industries in the international circle. The coexistence of the two events in one time and place will additionally create a unique platform to exchange knowledge and present innovative products and pioneering solutions. During the last edition ITM Industry Europe and Modernlog almost 1,000 exhibitors from Poland and abroad presented their flagship offerings. Impressive stands took up as much as 26,500 m2. The exhibition of modern machines, robots and specialist equipment attracted 18,573 professional visitors to Poznań.