SUBCONTRACTING is a special fair for industrial subcontractors, which will be held on 30 May − 2 June 2023 along with the largest industrial fair in Poland, ITM INDUSTRY EUROPE.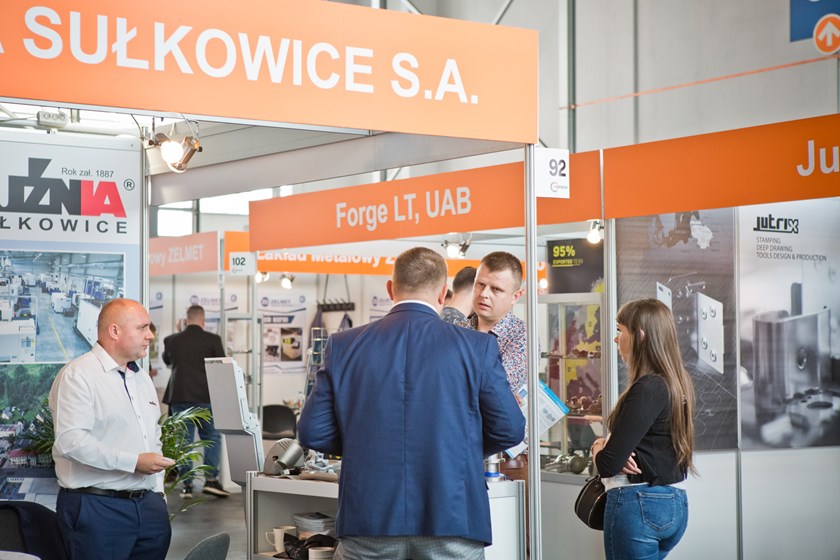 The SUBCONTRACTING Industrial Exhibitions is an event that allows for the free exchange of contacts between industrial clients and subcontractors. This is the easiest way to get new industry orders, contacts to entrepreneurs and producers. 
The thematic scope of the SUBCONTRACTING fair is very extensive and includes METAL, PLASTIC, RUBBER, COMPOSITE AND WOOD PROCESSING. The full range is available here. 
SUBCONTRACTING MEETINGS
The event focuses on associating industrial clients with contractors during arranged cooperation meetings called SUBCONTRACTING MEETINGS. This is a rare opportunity to gain valuable business contacts and expand your subcontractor base. 
SUBCONTRACTING MEETINGS are planned using a special internet platform where you can view the available offers and then arrange the details of a 30-minute face-to-face meeting. SUBCONTRACTING MEETINS take place in a specially arranged zone for this purpose as part of the fair exhibition from 31 May to 1 June 2023.
FOR WHOM? 
The group of SUBCONTRACTING exhibitors is open to companies that have free production capacity and offer services in the field of: metalworking, processing of plastics, rubber and composites, woodworking, electronics, as well as companies providing services for the industry. We also invite research and development units, startups, incubators and accelerators, as well as institutions and associations operating in the industry to participate in the fair.
WHY IS IT WORTH PARTICIPATING IN THE FAIR? 
The SUBCONTRACTING fair is a great opportunity to present your offer to a group of professionals.
With SUBCONTRACTING MEETINGS, you will expand your base of business contacts and win new orders or meet reliable subcontractors. 
SUBCONTRACTING is a meeting place for industrial clients and subcontractors from many industries. 
Thanks to the presence of the Subcontracting fair in the ITM Industry Europe block, the exhibition is visited by logisticians, founders and representatives of the industrial sector.