Discover superpowers at Subcontracting Meetings!
Join Subcontracting Meetings and build prospective relationships in the industry! At the moment - 5 days before the fair - 91 representatives of companies from 14 countries have already registered: Poland, Ukraine, Lithuania, Italy, France, Turkey, the Netherlands, India, the Czech Republic, Spain, Sweden, Slovakia, Finland, Macedonia.
SUBCONTRACTING MEETINGS is an integral part of the Subcontracting and ITM Industry Europe fairs. Their key role is to match industrial entrepreneurs with potential subcontractors and contractors. As part of SUBCONTRACTING MEETINGS, you can act both as a meeting host who invites you to meetings, and be a guest who responds to someone's invitations. However, there is no obligation to visit the tables of all the people who invited us. Even before the fair, you can verify your invitations and get acquainted with the profiles of bidders.
Participation in Subcontracting Meetings is free for exhibitors of Subcontracting, ITM Industry Europe and Modernlog!
Make an appointment with clients at www.subcontracting-meetings-2023.b2match.io
Meet

live May 31-June 1 - Pavilion 5 Mezzanine

Meet

on-line 5-10.06.2023
Sell ​​or buy machines, technologies, metalworking services, industrial subcontracting. Be visible among the exhibitors and visitors of the block of ITM Industry Europe, Subcontracting, Modernlog fairs.
SUBCONTRACTING MEETINGS can be arranged using a special online platform.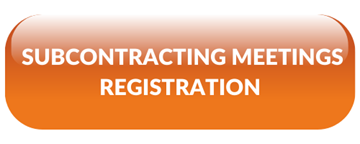 Register a cooperation offer or purchase specification
Choose potential partners from the OFFER EXCHANGE
Meet and discuss the terms of cooperation
We associate the needs of principals with the offers of subcontractors. We make it easier to find the right contacts among such a rich exhibition and a huge number of professionals who participate in the fair.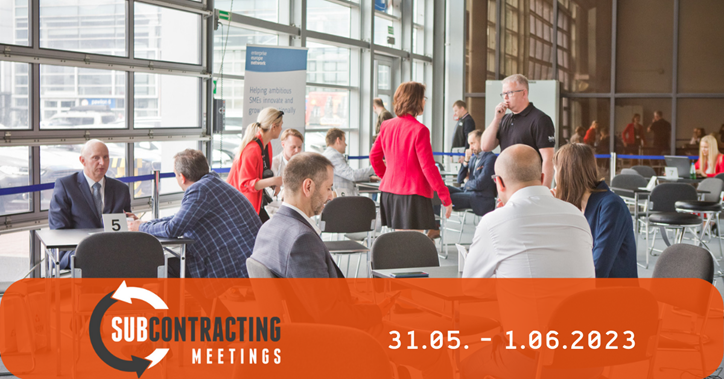 WHY IT IS WORTH TO PARTICIPATE?
As purchaser - You have possibility to choose the qualified suppliers
As supplier - You have possibility to find new customers by participating in meetings and by exhibiting at trade fairs: SUBCONTRACTING, ITM INDUSTRY EUROPE,  MODERNLOG and FOCAST
Market review - You may check the competitiveness and  quality of potential business partners
The SUBCONTRACTING fair is a great opportunity to present your offer to a group of professionals.
With SUBCONTRACTING MEETINGS, you will expand your base of business contacts and win new orders or meet reliable subcontractors. 
SUBCONTRACTING is a meeting place for industrial clients and subcontractors from many industries. 
Thanks to the presence of the Subcontracting fair in the ITM Industry Europe block, the exhibition is visited by logisticians, founders and representatives of the industrial sector. 
In the 2023 edition, SUBCOTRACTING MEETINGS will be organized from May 31 to June 1, Pavilion 5 - mezzanine, Międzynarodowe Targi Poznańskie. A novelty is the on-line session 5-10.06.2023.
-We believe in the power of meetings, which is why we organize stationary fairs that enable direct contact with exhibitors and live conversations. However, SUBCONTRACTING MEETINGS is a completely new dimension of business meetings - thanks to registration on the online platform, both exhibitors and visitors gain access to a well-catalogued database of entrepreneurs and subcontractors - emphasizes Barbara Kamińska, Subcontracting Meetings Coordinator.
In case of any questions, please contact: