Subcontracting Trade Fair postponed until August/September 2021
due to the dynamic epidemiological situation and difficulties in predicting its development in Poland and in the world, the Board of Directors of Grupa MTP has decided to change the date of SUBCONTRACTING Trade Fair. The event, previously planned for June, will be held on 31.08-03.09.2021, in parallel with the ITM Industry Europe, Modernlog, 3D Solutions, Focast and Subcontracting fairs.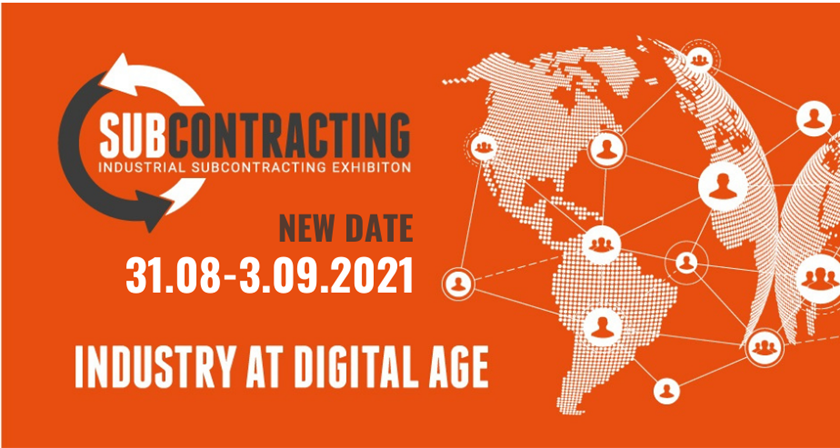 As the organisers of the largest and most significant industrial fairs in this part of Europe, we have always made every effort to present an international offer in line with the idea of industry 4.0. We believe that rescheduling the event will allow us to prepare the fair based on the quality, potential and strength of the SUBCONTRACTING brand, to which the industry has been used for years.
We would like to assure you that we will use the time separating us from the next edition of the event to create a valuable meeting both in terms of content and business opportunities. We also express the hope that all our partners and exhibitors will gain additional valuable time to prepare an even more interesting exhibition, rich in market innovations.
Recent months have made us realise the importance of industry meetings and the unique business atmosphere that has been attracting professionals from all over the world to Poznan for years. Thanking you for your kindness and the words of support that we have received recently, we invite you to participate in the ISUBCONTRACTING trade fair, which will be held on 31.08-03.09.2021 on MTP Poznan Expo fairgrounds.
See you next year!
SUBCONTRACTING Fair Team