TURN CONTACTS INTO PROFIT! Take part in the SUBCONTRACTING MEETINGS 2023
The two-day international Subcontracting Meetings are a key element of the Subcontracting fair. This unique and convenient formula allows you to build lasting business relationships between providers of subcontracting services and potential clients. Participation in Subcontracting Meetings is free for exhibitors of Subcontracting, ITM Industry Europe and Modernlog!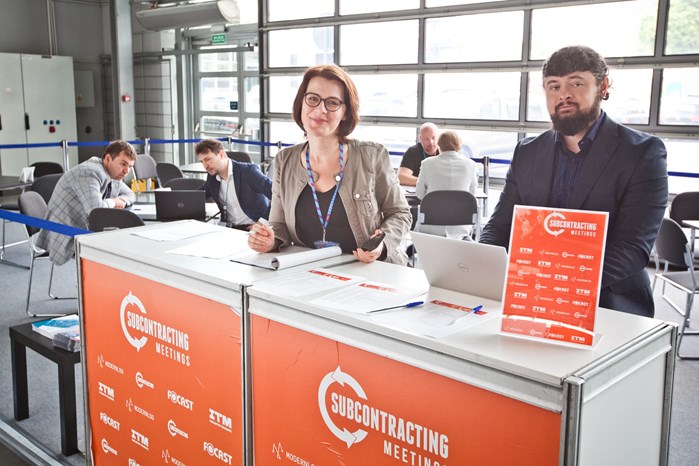 The two-day international cooperation exchange Subcontracting Meetings 2023, addressed to representatives of companies and other entities operating in the broadly understood industrial sector, is a unique and convenient formula for building lasting relationships between providers of subcontracting services and potential principals. An undoubted advantage of this form of matchmaking is the possibility to get to know the profiles of bidders in advance and arrange specific meetings before the fair using a special internet panel www.b2match.eu
Take part in SUBCONTRACTING MEETINGS and find reliable subcontractors or get new orders! This is a rare opportunity to gather valuable business contacts and expand your base of contractors. In 2023, SUBCOTRACTING MEETINGS will be organized from May 31 to June 1.
- We believe in the power of meetings, which is why we organize stationary fairs that enable direct contact with exhibitors and live conversations. However, SUBCONTRACTING MEETINGS is a completely new dimension of business meetings - thanks to registration on the online platform, both exhibitors and visitors gain access to a well-catalogued database of entrepreneurs and subcontractors - emphasizes Barbara Kamińska, Subcontracting Meetings Coordinator.

SUBCONTRACTING MEETINGS can be arranged using a special online platform.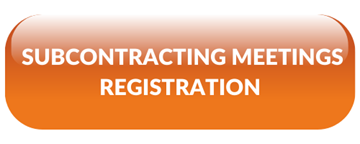 SUBCONTRACTING MEETINGS
The event focuses on associating industrial clients with contractors during arranged cooperation meetings called SUBCONTRACTING MEETINGS. This is a rare opportunity to gain valuable business contacts and expand your subcontractor base. 
SUBCONTRACTING MEETINGS are planned using a special internet platform where you can view the available offers and then arrange the details of a 30-minute face-to-face meeting. SUBCONTRACTING MEETINS take place in a specially arranged zone for this purpose as part of the fair exhibition from 31 May to 1 June 2023.
FOR WHOM? 
The group of SUBCONTRACTING exhibitors is open to companies that have free production capacity and offer services in the field of: metalworking, processing of plastics, rubber and composites, woodworking, electronics, as well as companies providing services for the industry. We also invite research and development units, startups, incubators and accelerators, as well as institutions and associations operating in the industry to participate in the fair.
WHY IT IS WORTH TO PARTICIPATE?
As purchaser - You have possibility to choose the qualified suppliers
As supplier - You have possibility to find new customers by participating in meetings and by exhibiting at trade fairs: SUBCONTRACTING, ITM INDUSTRY EUROPE,  MODERNLOG and FOCAST
Market review - You may check the competitiveness and  quality of potential business partners
The SUBCONTRACTING fair is a great opportunity to present your offer to a group of professionals.
With SUBCONTRACTING MEETINGS, you will expand your base of business contacts and win new orders or meet reliable subcontractors. 
SUBCONTRACTING is a meeting place for industrial clients and subcontractors from many industries. 
Thanks to the presence of the Subcontracting fair in the ITM Industry Europe block, the exhibition is visited by logisticians, founders and representatives of the industrial sector. 
Areas of activity
METAL  PROCESSING

machining
plastic forming
chemical treatments
electrochemical treatments
thermal treatment
hot-dip galvanizing
foundry
welding
cutting

pressing
stamping
cleaning
painting / PVD coatings
semi-finished products
industrial fasteners
3D printing in metal and plastic
production of injection molds

PLASTICS PROCESSING
RUBBER PROCESSING
COMPOSITES PROCESSING
WOOD PROCESSING
ELECTRONICS
ELECTRICITY 
MACHINES AND TOOLS  
TECHNOLOGIES
INDUSTRY SERVICES
RESEARCH AND DEVELOPMENT
STARTUPS, INCUBATORS, ACCELERATORS
INSTITUTIONS AND ASSOCIATIONS
The co-organizer of Subcontracting Meetings is the Poznań Science and Technology Park, a center of the EEN network.
Watch our video from the 2022 edition:
Register for SUBCONTRACTING MEETINGS and get new contracts!
During cooperation meetings, entrepreneurs can exchange experiences, analyze needs and problems, plan activities, establish business contacts and conclude contracts. These meetings are an important tool for building business relationships that are essential in industrial cooperation. Welcome to Poznań!
SUBCONTRACTING Industrial Cooperation Exhibition - 30.05 - 02.06.2023
SUBCONTRACTING MEETINGS - 31.05 - 01.06.2023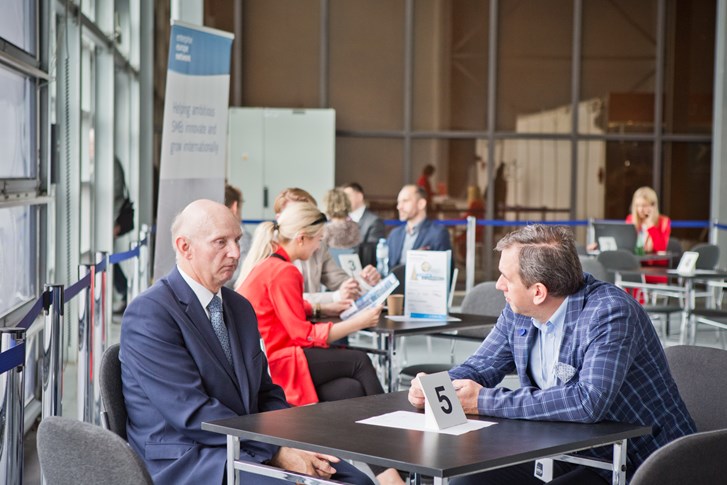 The Cooperative Meetings Coordinator will answer any questions: